Posted on December 5, 2019 by Joseph Lamport
In the first part of this series, I wrote about how the platform business model is one of the defining features of our current state of technological and economic development, evident in such business success stories as Uber and Airbnb. A platform business is one that creates value by facilitating exchanges, of either information, good or services, among otherwise independent groups and individuals via the platform it creates. I also explained how the platform business model is of growing importance in the legal market, not so much for connecting lawyers to clients but as a means of more effectively connecting the lawyers within a firm and thereby enabling a much more efficient and far more integrated work-flow. (Click here to read part one.)
In this second part of the series I'm going to take a closer look at Zola Suite, part of the new generation of cloud-based law practice platforms now available on the market. Zola Suite formally launched in 2015, after a few years in development, but in fairly short order it has emerged as a market leading solution for mid-sized and larger law firms. This positions Zola in notable contrast to its better-known cloud-based provider, Clio, which has attracted a large number of solos and small firm clients to its platform.
"When we first launched," explains Fred Cohen, Zola's CEO, "most of the firms we spoke with were on the smaller side. At first, we just didn't see middle-market firms embracing a cloud-based practice management solution. But in the past 18 months or so, we've seen a pretty remarkable shift and midsized law firms are now flocking to Zola Suite. I would say our "Suite spot " now is firms with anywhere from 15 -150 users, but as our platform continues to grow, and becomes even more feature rich, we expect to see even larger firms drawn to our solution."
What is it that distinguishes Zola Suite as a law practice platform and makes it a suitable solution for mid-sized and larger law firms? I had a chance to attend Zola's recent partner conference and speak with Dustin Cole, a law practice consultant, who has more than 30 years of first-hand experience helping law firms improve their management and practice systems. Like many law practice consultants, Cole has traditionally been agnostic about which technologies his clients use. Zola Suite is the first law practice solution he has been willing to endorse and recommend whole-heartedly to his clients. In Cole's assessment, Zola Suite is effectively light-years ahead of any other law practice platform on the market today. These are the key elements of Zola Suite that he identified which makes it platform solution of choice for mid-size and larger firms.
A Seamless Integration of Front Office and Back Office Functions. A law practice platform only works on a firm-wide basis when it provides a seamless integration of front and back office systems. When a law firms runs on disparate applications and systems, integration becomes cumbersome and very expensive (at best) and vital information all too easily gets lost, which makes matter management and law firm management that much harder to accomplish. In that way, what distinguishes a firm-wide platform from any other solution is not so much any single feature as the overall seamless integration, which creates an environment in which data can easily be created and shared across the entire work flow and management system.
Zola Suite is really the first cloud-based law practice platform which has been built from the ground up to provide this sort of seamless integration of back and front-end systems, covering everything from the matter management needs of the practicing attorney to the billing, accounting and reporting functions required for law firm management. This provides enormous practical benefits by making it far easier to capture data that is essential to matter and law firm management. When a practicing lawyer sends a client email or creates a calendar event, the platform automatically creates a time entry or it can trigger other activities associated to that matter. From the practicing lawyer's point of view this makes it far less painful to keep accurate track of time and from management's point of view it means the firm is capable of achieving a far higher realization rate.
"Important as it is, many lawyers hate the whole process of tracking time," as Dustin Cole explains. "The key is to make the process easy and as brainless as possible. That's what Zola does."
It's All About the Data. The benefits of data capture from using a law practice platform go far beyond the issue of time keeping. As firms have come to realize, data is the lifeblood of legal practice today, with better data being the driver for improvement of virtually every aspect practice, billing and law firm management. In the traditional law firm environment, data is housed in disparate systems with varying levels of security and permissions, which means the firm has to use elaborate work-arounds to get output from one system to another, and then rely on clunky integrations to try and make sense of it altogether. But when a firm runs on a seamless platform like Zola Suite, every event and action has the ability to be recorded, and it's all readily accessible for purposes of firm-wide reporting and management.
"When we were creating Zola Suite," as Fred Cohen explains, "our overriding goal was to detangle firms from the hairball of applications that cripple efficiency and prevent operational excellence. In the eight years that we've been developing Zola Suite, our vision has never wavered: we were, and continue to be, obsessed with providing practices with a robust platform with native functionality that allows every member of the firm, from the front to the back office, to manage every aspect of every case. With a single solution, we help firms enforce accountability, increase efficiency and ultimately, we provide them with a single source of truth to empower data-driven decisions."
Native Email Client. A practice platform only works when it provides an integrated solution for working lawyers in which they can perform the large majority of their daily tasks – a seamless and consistent desktop experience. Email is a critical part of the solution because it's where working lawyers spend an extraordinary amount of their time. That's why the Zola platform was designed from the outset to include a native email client so any important email activity can be effortlessly associated with a particular matter, shared, saved and tracked across the platform.
Firms have the option to run Outlook as a parallel email system, giving lawyers the option about what to use. But Dustin Cole recommends that firm's consider discarding Outlook altogether, so that attorneys work entirely in the Zola environment, which enables the firm to realize the maximum benefit from the platform's seamless work environment.
A Rapidly Evolving Platform Ecosystem. One of the fundamental advantages of platform technology is that a platform is really an ecosystem which continues to evolve to the advantage of all its users. Since platforms are cloud-based, new capabilities can be rolled out seamlessly. "This is another major benefit of a platform," as Dustin Cole explains. "You remove all the time and effort for management and maintenance of a firm's software infrastructure, upgrading from one version to another, and right there the firm realizes a huge savings."
Of course, Zola like other platform businesses from time to time will develop add-on capabilities that address the needs of a particular subset of its user base, and this functionality would be made available at an incremental cost. A good example of this type of enhancement is Ambient IP, Zola's IP docketing suite, which integrates with the USPTO's system, providing firms with automatic alerts for action-item changes and complete integration with the firm's calendar. Otherwise, new platform enhancements are rolled out by the Zola development team regularly, and on rapid development cycle, for the benefit of all users at no incremental cost.
The benefits of a law practice platform solution are really legion – both for the individual practitioner and for a firm as a whole. Technology no longer has to be a struggle or pain point. It can be an instrument for enhancing day to day legal practice and at the same time provide access to the information and controls that are absolutely vital to effective practice and firm management. And at the same time, it can lower a firm's overall operating costs. All that taken together explains why it represents such a powerful paradigm shift in the way mid-sized or larger firms can operate and manage their business. Here are some links if you are interested in learning more about how Zola Suite can help you firm:
Click here for a more detailed explanation of the feature and function set of Zola Suite compared to other practice management solutions: https://zolasuite.com/comparison/
Click here to schedule a demo of Zola Suite: https://zolasuite.com/schedule-a-demo/
Many thanks to Dustin Cole for sharing his insights on law firm operational requirements. Dustin specializes in helping firms identify how to refine their business operations, increase revenues and efficiency, and identify areas for improvement, such as staff utilization, better software use, and individual attorney and staff productivity. For information on Dustin's Law Firm Operations Analysis or other related services such as partner dispute mediation or firm succession planning, he can be contacted at dustin@attorneysmasterclass.com.
---
Posted on November 12, 2019 by Joseph Lamport
In the past, law firms were held together primarily by their partnership agreements, which laid out the rules for how firm-wide decisions got made and how the spoils of collective labor would be divvied up. Law firms of the future – whether they are organized as partnerships, LLCs or some other alternative business structure – will most certainly be far more dependent on whatever practice platform they choose to adopt. It will be the practice platform, much more than the partnership agreement, that provides the insight, controls and coherence that holds the firm together.
---
Posted on October 23, 2019 by Joseph Lamport
Casetext keeps leading the way by introducing powerful new applications of AI in the legal research market. This week they announced the roll out of CARA Patent, a new product that leverages the power of AI technology to transform patent law research.
---
Posted on October 17, 2019 by Katherine Riley, CISA, CISM
One recent study estimated that a cyber-attack occurs every 39 seconds, which underscores the need of every business in America to be prepared for the possibility that their network security will eventually be tested if not breached. For law firms, the risk is even more severe. As of 2017, around 20% of all U.S. based law firms had been hacked. By early 2019, that percentage had risen to an alarming 25%.
And yet severe as the risk of security breach is, fewer than half of all law firms in the US have an adequate incident response plan in place, and less than a third of those firms with plans have undertaken any testing to ensure their preparedness in case of an attack. The lack of planning and testing only increases the dangers law firms face.
---
Posted on October 15, 2019 by Kerry Carroll
Document comparison is an absolutely essential technology for law firms today. It's a critical productivity tool that most lawyers rely on every day and it plays a vital role in client service because it's how your firm keeps clients fully informed about work-in-progress. How does your current solution stack up against compareDocs - the leading document comparision tool on the market?
---
Posted on October 9, 2019 by Joseph Lamport
Parsons Behle Lab has embarked on an ambitious tech development effort, which represents a striking departure from the way most law firms have approached similar innovation and tech development initiatives. They are in the process of building a new type of law practice platform, which is open for other law firms and lawyers to use, and which enables participating firms to expand the services they offer to their own clients. It's a platform that seems laden with opportunity for all those who choose to get involved.
---
Posted on September 23, 2019 by Joseph Lamport
One of the most frustrating tendencies of technology is to create new problems while trying to solve old ones. It's reminiscent of the drinker who drinks to forget he's drinking in the Little Prince, with the problem and solution forever chasing each other in circular fashion.
---
Posted on September 9, 2019 by Anders Spile
For decades, law firms have upheld strong boundaries between the firm and the society in which they operate. The law firm maintains itself as a sturdy fortress, within which hierarchy, culture and tradition go unchallenged. The career path remains clear; associates and junior lawyers execute repetitive work in an attempt to get to the promised land of the equity partner with the result being that billable hours are silently killing all innovative efforts happening lawyer-to-lawyer.
---
Posted on August 16, 2019 by Joseph Lamport
Editor's Note: We recently had a chance to sit down with Greg Spicer, the CRO at Braintrace, to talk about the growing importance of information security management and the option for registration under ISO 27001 for law firms today. Braintrace is one of the top cybersecurity consulting firms in the country serving the legal, financial and government markets.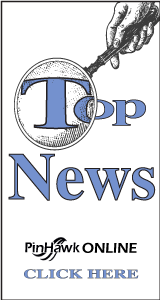 Most Recent Issue
Your suite spot?
This morning I'd like to bring to your attention a post written by our own Joseph Lamport. It's actually part two of a series he's doing on the platform business model. This post involves Zola Suite. Joe recently attended Zola's partner conference and spoke with Dustin Cole, a law practice consultant and Fred Cohen, Zola's CEO. If you are looking for something to seamless integrate your front and back office systems, then read more at our microsite,
PinHawk Online
:
Hitting the Sweet Spot for Law Firm Management with Zola Suite
- o/|oo|\o -
It's all about location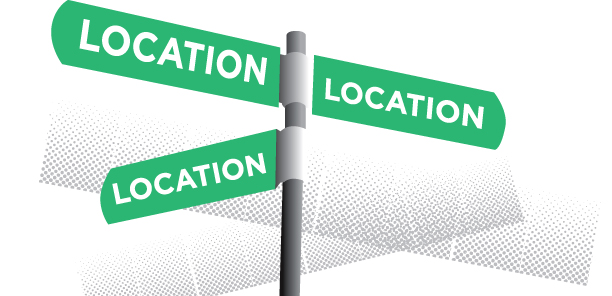 To read the headlines about location, you'd almost think Apple has gone into the real estate business. Brian Krebs reported the new iPhone 11 makes location requests even when its set to NOT use that function. According to Apple, it's all by design and "related to Ultra Wideband technology that 'provides spatial awareness allowing iPhone to understand its position relative to other Ultra Wideband enabled devices'." Read more at
KrebsOnSecurity
:
Apple Explains Mysterious iPhone 11 Location Requests
- o/|oo|\o -
eO365
With more and more organizations moving to Office 365 in the cloud, knowing how to maximize your eDiscovery there is valuable knowledge. Read more from Adam Feinberg and Barry Schwartz, Esq., (both from BIA) at
Legal IT Professionals
:
4 Tips to Maximize Office 365 for eDiscovery
- o/|oo|\o -
OCG don't apply to me!
Here is some more on the latest Association of Legal Administrators/Bellefield, survey I highlighted yesterday. I have to admit with everything on my plate I have not even had an opportunity to scan the survey yet. (It is on my ToDo list!) Richard Tromans writes, "One key finding was that some 'lawyers still believe [billing] guidelines mostly apply to the billing process and are unrelated to them'." Wow what a way to kick it off. That sort of attitude certainly leads to all sorts of issues and troubles! Don't be a Bob. Be sure to read more at
Artificial Lawyer
:
Billing Guidelines Are Failing To Be Heard: ALA Survey
- o/|oo|\o -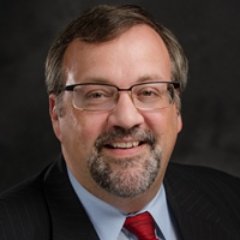 Jeffrey Brandt
, Editor
Connect with me on LinkedIn
Jeffrey Brandt
Follow me on Twitter
@jeffrey_brandt
Follow all the PinHawk highlights
@PinHawkHappens
Website:
PinHawk.com
| Blog:
PinHawkBlog.com
Affiliations:
Founding Circle, Association of Legal Technologists (ALT)
Member, ILTA Program Planning Council
Advisory Board Member, Lexpo'19
Chair, The 2019 Legal AI Forum
Judge, Litera Microsystems 2019 Changing Lawyer Awards
Welcome to our newest "pinions" this week from
District of Columbia, New York, Vermont, Connecticut, Wakanda, Pennsylvania, Florida, California, and parts unknown!
There are other PinHawk newsletters that your colleagues and coworkers may be interested in. Pass along the links to the daily PinHawk Legal Administrator Daily, PinHawk Librarian News Digest and two weeklys, PinHawk Law Firm Marketing Brief and PinHawk Leading Law Departments.
---
All content Copyright © 2019 PinHawk LLC. All Rights Reserved.