Posted on August 5, 2020 by Carla Landry
You are here… resolutely navigating through the second half of the year 2020, arguably, one of the most memorable eras in modern history. Clearly, there is no better time to redefine success. While the world stood still, everything changed.
Yet, fortunately, there is work to be done. Somehow, in the middle of all this change, we must find a way to pick up where we left off. And where we left off is with corporate clients demanding more from their outside counsel.
Frozen in Place
Given the somewhat chaotic current environment, it can be difficult to challenge employees with even more change. They've just spent the last six months fumbling around on Zoom or Skype or some other "user-friendly" videoconferencing tool, determined to make work-from-home actually work. All the while homeschooling the kiddos and trying to get the little one to sleep long enough to get through the next virtual meeting.
And now you want them to focus on another technology?
Post-pandemic, you may find that your people are seemingly stuck. This is what psychologist Kurt Lewin referred to as frozen in place, resistant to change, even when faced with good opportunities. Though the theory is 50 years old, it couldn't be more applicable than it is right now.
That's why now is the perfect time to explore what technology can do for your firm. It doesn't even have to be something new. Dust off a technology solution that you already have available. How about one that supports legal project management (LPM), for example, and has never been fully utilized? Use what you already have. Just make sure the technology is not just technology for the sake of gee-whiz. It must be part of an overarching, strategic picture. It's about supporting your clients in a way that engenders loyalty and drives deeper relationships.
Technology isn't everything. But, a series of timely short-term technology wins could overcome a general feeling of malaise and strengthen your firm for an uncertain environment. Here are four things you can do right now to bring the focus back and help employees regain forward momentum.
4 Ways to Renew Firm-wide Focus
1. Position technology as a tool that will help the firm capitalize on new opportunities.
Acknowledge that the competitive landscape has changed. Firms must adapt and repurpose to stay in the game. Technology is simply the vehicle that propels the firm forward. Your people still need to provide the strategic roadmap. Properly implemented, the technology that supports our example, LPM, helps to ensure that the firm is optimizing workflow, performance and communication.
2. Reduce the number of barriers to adopting new technologies.
People can be resistant to anything new, but technology in particular. It's too complicated. It was easier the old way. Or maybe just because it's Tuesday. You can't overcome every obstacle. But avoid the things that make people say no. We have seen in our practice how easy it can be to overlook the obvious. Minimize the complexity, provide clear instructions, use large, easy-to-read fonts, and lose the techno-jargon. Then, clearly lay out the benefits, ensuring that they underscore firm and practice group strategic goals.
3. Emphasize the need to build strong remote relationships with clients.
Technology can feel distancing, especially right now. But what clients want more than face time is quality, transparency and predictable (sometimes lower) cost. Communication is a key component of the client relationship and the perception of value. Build onboarding processes that manage and elucidate client expectations. Gain agreement on deadlines, project milestones, and how you will communicate going forward.
4. Emphasize that workforce agility is critical to future success.
Once Covid-19 is behind us, global attention will focus on the next big thing. It could be environmental concerns that keep us all working from home in the foreseeable future. Be prepared with an agile workforce. Agility should be the touchstone of the new operating model. Build training that supports remote workforce capabilities. Ensure that you have integrated agile policies into job descriptions, evaluations, and processes.
Which technologies will take your firm to the next level? Technology that complements your firm and practice group goals can provide the competitive momentum you need and the value-add clients demand.
**********************
About the Author
| | |
| --- | --- |
| | Carla Landry is a Senior Consultant with LawVision where she coaches legal teams on implementing legal project management and legal process improvement techniques into their matters. She leads the LawVision legal process improvement practice. Carla has spent over 25 years working in the legal industry, focused on helping lawyers manage their matters effectively and efficiently to enhance client relationships and improve financial performance. She was an Adjunct Faculty at the George Washington University teaching Economics and Profitability of Law Firms as part of a master's program in law firm management and is an Advisory Board Member of the Legal Project Management Institute. In addition, Carla co-created the first legal project management certification program and launched the first online eLearning courses in legal project management (LPM LaunchPad Certification and LPMAware). She also developed two online e-learning courses for the Practising Law Institute (PLI), including a Telly Award winning one on process improvement and another on law firm profitability. Click here to read more or connect with her on LinkedIn. |
---
Posted on April 16, 2020
---
Posted on April 3, 2020 by Greg Spicer
A Q&A with Greg Spicer, the CRO of Braintrace, explaining their newest service offering that provides state-of-the-art data security for all firm employees who need to work remotely, no matter what sort of home device they may be working from.
---
Posted on March 31, 2020 by Frank Flores
A remote work environment may seem ideal for employees, but it can create a number of creative loopholes that hackers can exploit. Chief among areas of potential vulnerability is video conferencing, which has become an essential part of the toolset for employees working from but which hackers are now actively targeting! Here are give key steps employers should be taking to secure their videoconferencing systems.
---
Posted on March 22, 2020 by Braintrace
Due to COVID-19, many of us are forced to work at home. The Braintrace team came together to bring to you tips to stay secure while away from the office. We created this article for our IT professional clients to share with their colleagues. Follow these steps to create a secure home office.
---
Posted on February 20, 2020 by Greg Spicer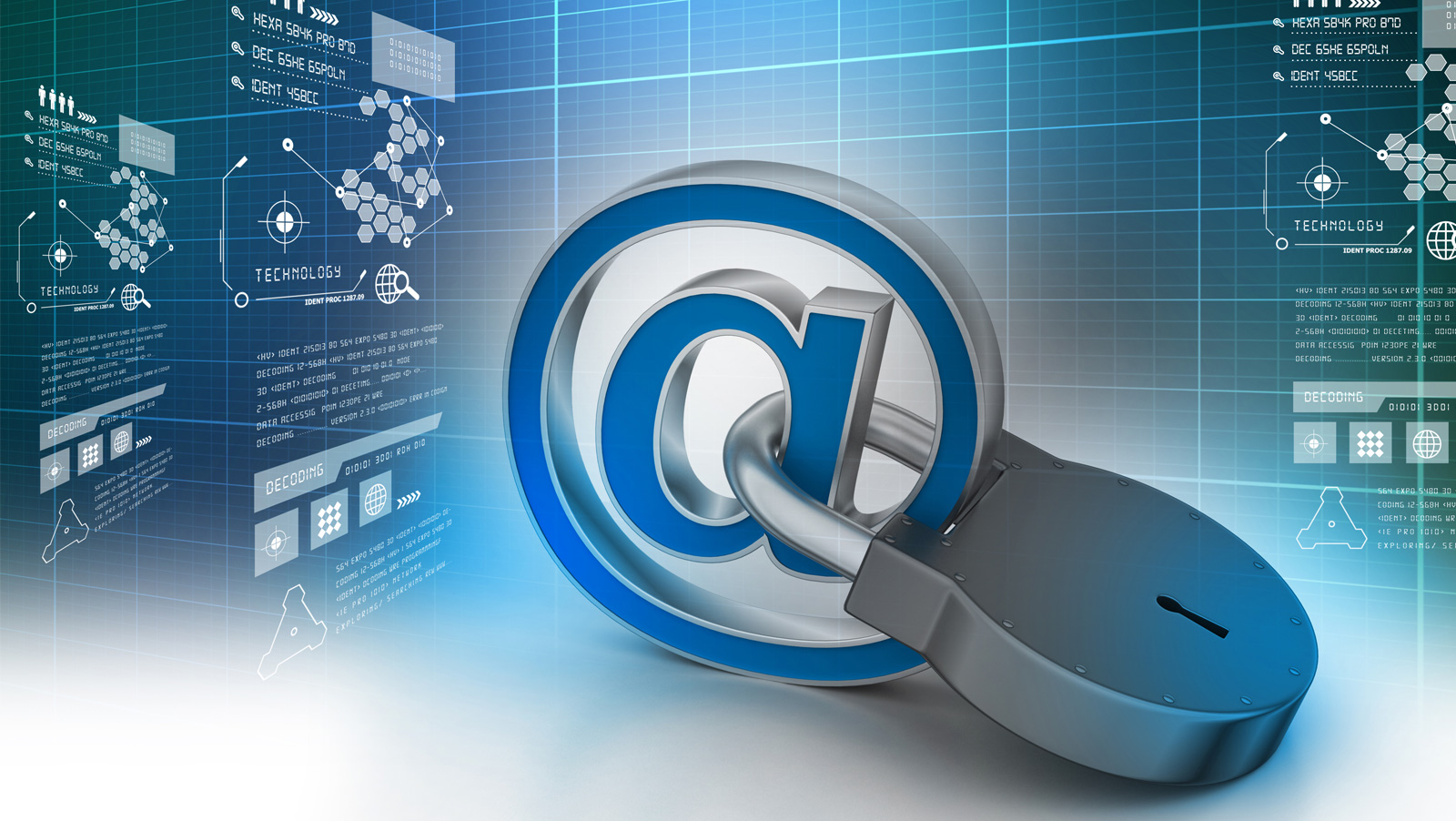 Every website domain has hundreds, if not thousands, of permutations. Most of these permutated domains are completely harmless, involving a simply typographical variation on the original domain name. However, every now and again a fraudster will create a domain based on one of these permutations with bad intentions, hoping to compromise the security of the original domain. It's important to understand and take reasonable steps to mitigate this risk, so you can better protect your vital business domains.
---
Posted on January 28, 2020 by Frank Flores
A list of 8 essential tips on how to enhance your law firm's cyber security from the Director of Security Operations for Braintrace. These are all critical practices that should be incorporated into your security routine in order to stay 3 or 5 steps ahead of the bad actors who are out there now, probing and waiting for the chance to compromise your law firm's security.
---
Posted on January 7, 2020
In keeping with the time-honored tradition of publishing best of lists to celebrate the New Year, here is our list of the ten most popular stories that appeared in Law Technology Digest in 2019. What do you suppose it says about the pace of technological change last year that the top story provides 18 euphemisms for "I haven't got a f*cking clue"?
---
Posted on December 5, 2019 by Joseph Lamport
In the first part of this series, I wrote about how the platform business model is one of the defining features of our current state of technological and economic development, evident in such business success stories as Uber and Airbnb. A platform business is one that creates value by facilitating exchanges, of either information, good or services, among otherwise independent groups and individuals via the platform it creates. I also explained how the platform business model is of growing importance in the legal market, not so much for connecting lawyers to clients but as a means of more effectively connecting the lawyers within a firm and thereby enabling a much more efficient and far more integrated work-flow.
In this second part of the series I'm going to take a closer look at Zola Suite, part of the new generation of cloud-based law practice platforms now available on the market. Zola Suite formally launched in 2015, after a few years in development, but in fairly short order it has emerged as a market leading solution for mid-sized and larger law firms. This positions Zola in notable contrast to its better-known cloud-based provider, Clio, which has attracted a large number of solos and small firm clients to its platform.
---
Posted on November 12, 2019 by Joseph Lamport
In the past, law firms were held together primarily by their partnership agreements, which laid out the rules for how firm-wide decisions got made and how the spoils of collective labor would be divvied up. Law firms of the future – whether they are organized as partnerships, LLCs or some other alternative business structure – will most certainly be far more dependent on whatever practice platform they choose to adopt. It will be the practice platform, much more than the partnership agreement, that provides the insight, controls and coherence that holds the firm together.
---
Posted on October 23, 2019 by Joseph Lamport
Casetext keeps leading the way by introducing powerful new applications of AI in the legal research market. This week they announced the roll out of CARA Patent, a new product that leverages the power of AI technology to transform patent law research.
---
Posted on October 17, 2019 by Katherine Riley, CISA, CISM
One recent study estimated that a cyber-attack occurs every 39 seconds, which underscores the need of every business in America to be prepared for the possibility that their network security will eventually be tested if not breached. For law firms, the risk is even more severe. As of 2017, around 20% of all U.S. based law firms had been hacked. By early 2019, that percentage had risen to an alarming 25%.
And yet severe as the risk of security breach is, fewer than half of all law firms in the US have an adequate incident response plan in place, and less than a third of those firms with plans have undertaken any testing to ensure their preparedness in case of an attack. The lack of planning and testing only increases the dangers law firms face.
---
Posted on October 15, 2019 by Kerry Carroll
Document comparison is an absolutely essential technology for law firms today. It's a critical productivity tool that most lawyers rely on every day and it plays a vital role in client service because it's how your firm keeps clients fully informed about work-in-progress. How does your current solution stack up against compareDocs - the leading document comparision tool on the market?
---
Posted on October 9, 2019 by Joseph Lamport
Parsons Behle Lab has embarked on an ambitious tech development effort, which represents a striking departure from the way most law firms have approached similar innovation and tech development initiatives. They are in the process of building a new type of law practice platform, which is open for other law firms and lawyers to use, and which enables participating firms to expand the services they offer to their own clients. It's a platform that seems laden with opportunity for all those who choose to get involved.
---
Posted on September 23, 2019 by Joseph Lamport
One of the most frustrating tendencies of technology is to create new problems while trying to solve old ones. It's reminiscent of the drinker who drinks to forget he's drinking in the Little Prince, with the problem and solution forever chasing each other in circular fashion.
---
Posted on September 9, 2019 by Anders Spile
For decades, law firms have upheld strong boundaries between the firm and the society in which they operate. The law firm maintains itself as a sturdy fortress, within which hierarchy, culture and tradition go unchallenged. The career path remains clear; associates and junior lawyers execute repetitive work in an attempt to get to the promised land of the equity partner with the result being that billable hours are silently killing all innovative efforts happening lawyer-to-lawyer.
---
Posted on August 16, 2019 by Joseph Lamport
Editor's Note: We recently had a chance to sit down with Greg Spicer, the CRO at Braintrace, to talk about the growing importance of information security management and the option for registration under ISO 27001 for law firms today. Braintrace is one of the top cybersecurity consulting firms in the country serving the legal, financial and government markets.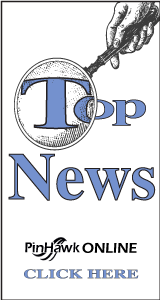 Most Recent Issue
Android: Love it/Hate it
It's stories like this that make me wonder whether I should ban Android phones from our environment. Let's start with the numbers: 400+ and 1,000,000,000. It seems that "A billion or more Android devices are vulnerable to hacks that can turn them into spying tools by exploiting more than 400 vulnerabilities in Qualcomm's Snapdragon chip, researchers reported this week." The good news is "Qualcomm has released a fix for the flaws..." and the bad news is "but so far it hasn't been incorporated into the Android OS or any Android device that uses Snapdragon." Read more at:
ars technica
:
Snapdragon chip flaws put >1 billion Android phones at risk of data theft
DARKReading
:
400+ Qualcomm Chip Vulnerabilities Threaten Millions of Android Phones
- o/|oo|\o -
Home Office Ergonomics
I thought I had done a great job picking out a desk chair almost four years ago when I first setup my home office. And for the amount of time I used it back then, it was a good chair. Now with as much use as it gets, I'm thinking, I made at best, I made an ok-good choice. But with the new house came a new office, new furniture and lighting. Out went the books as monitor stands and in came a sleek new monitors and laptop arm. Not a lot of people had the time or luxury to think about their home offices, "good enough" was the standard. Sean Gallagher has a thoughtful post on things to consider in your office to move it to the next level of "good enough." Read more at
ars technica
:
Lawn chairs and kitchen tables: Ergonomics in the involuntary work-from-home era
- o/|oo|\o -
You can't please everyone
Rick Georges writes about stoicism a fair amount. In that vein, I'm not sure how he found this 1997 video clip of Steve Jobs at the Worldwide Developer Conference, but it's a great one. Listen to Jobs explain to an upset attendee why you can't please all of the people all the time. And why starting with the user experience trumps starting with technology. Words to live by. Watch more at
FUTURE LAWYER
:
Stoic Response Of The Day - Steve Jobs On Why You Can't Please Everybody
- o/|oo|\o -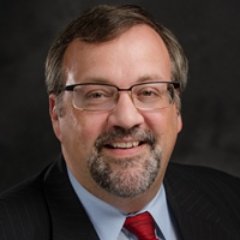 Jeffrey Brandt
, Editor
Connect with me on LinkedIn
Jeffrey Brandt
Follow me on Twitter
@jeffrey_brandt
Follow all the PinHawk highlights
@PinHawkHappens
Website:
PinHawk.com
| Blog:
PinHawkBlog.com
Affiliations:
Founding Circle, Association of Legal Technologists (ALT)
Member, ILTA Program Planning Council
Advisory Board Member, Lexpo'19
Chair, The 2019 Legal AI Forum
Judge, Litera 2019 Changing Lawyer Awards
Litera TV Host, "Law Tech Weekly with Jeff Brandt"
There are other PinHawk newsletters that your colleagues and coworkers may be interested in. Pass along the links to the daily PinHawk Legal Administrator Daily, PinHawk Librarian News Digest two weeklys, PinHawk Law Firm Marketing Brief, PinHawk Leading Law Departments and now the COVIDS-19 Daily Alert.
---
All content Copyright © 2020 PinHawk LLC. All Rights Reserved.