---
Parsons Behle Lab: Ringing the Bell for Market Innovation
Posted on October 9, 2019 by Joseph Lamport
---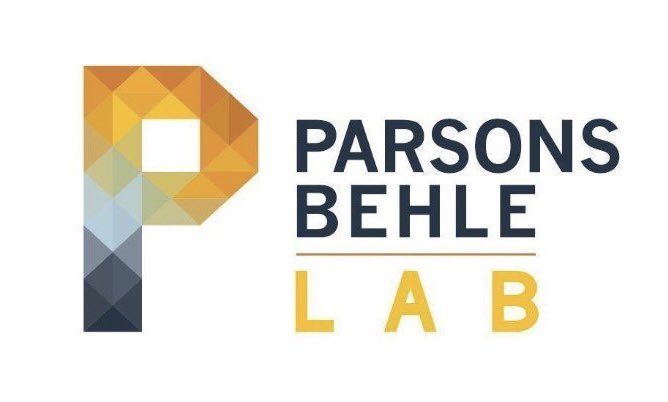 These days, it's easy to feel jaded about the hyperbolic claims that accompany new software releases, product launches or law firm innovation efforts. The stakes have been raised and now, it seems, the goal of every new market initiative by a vendor or law firm, is to transform the practice of law. And yet, with all the press releases that herald new apps, innovation and transformation, so much of the business of law seems to remain resistant to fundamental change. (Take for instance, the latest Legal Management Trends Report, which shows traditional hourly billing still accounts for more than 90% of BigLaw revenue.)
Every once in a while, though, I come across something that makes transformation of the legal market seem very real and immediate and not just a distant prospect. Parsons Behle Lab is the latest example -- the best indication I've come across recently, which provides solid evidence that the future of the legal market is already here, and within relatively easy reach of practitioners and law firms of all size.
Parsons Behle Lab is a technology spinoff that is still majority owned by Parsons Behle & Latimer, a regional law firm based in Salt Lake City, with 140 lawyers spread across 5 offices in the Mountain States. It's not the sort of firm that you would expect to be trailblazing market transformation, given its relatively modest resources compared to your typical globe-spanning AmLaw 100 firm. But what Parsons Behle has demonstrated is that real vision matters far more than deep pockets when it comes to driving transformational change.
A quick look at the Parsons Behle Lab website might leave you underwhelmed. What you see there now are a few downloadable apps that can help streamline the process for creating documentation and guiding corporate compliance in a few key areas – GDPR, CCPA and HIPAA being the three substantive legal areas for which apps have been developed to date. There is also a module to help generate documentation for start-up companies.
But to understand why the development efforts of Parsons Behle Lab are potentially so far-reaching, you have to look beyond the apps on the shelf and understand how uniquely this new service/product offering is being positioned. In effect, they are creating a platform or an eco-system, in which law firms can generate and share with one another these client-facing apps. It's an iTunes for law firms, set up so lawyers can upload their own apps and document libraries.
There are thus really two target markets that Parsons Behle Lab is addressing at the same time, and both are equally important to the ultimate success of the platform they are building. Initially, they started out simply building apps for their own clients and hoping to attract new clients to the firm. Spearheaded by privacy attorney Tsutomu Johnson, they started with GDPR in March of last year, just before the new EU legal regime went into effect, with an interactive app that was designed to generate documentation for GDPR compliance. In the first 60-days after its release, the app generated more than $400,000 in revenue (with a fee of $10,000 per client), the majority of it from new clients, outside of Utah, the firm's home base.
Buoyed by that initial success, the firm decided to pursue the opportunity more broadly. They hired an experienced tech executive, Joe Rivest, to help manage and grow the business . and together Johnson and Rivest came up with a strategy to open the platform for other law firms to use. As they conceived of it, other firms would have the opportunity to subscribe to the platform, in which case they could either obtain a license to use Parsons' apps to serve their own client base, or they could create apps of their own to provide to their clients, or even cross-license to other firms on the platform. As more law firms join the platform and develop apps geared to legal, the whole platform is available to in-house corporate counsel looking for more cost-effective legal and compliance solutions.
According to Joe Rivest, the platform provides an opportunity for law firms to transform how they find and engage new clients because it lends itself to bundling software and services in creative ways. Along with an online app that provides defined legal products, clients can get a fixed bundle of attorney services or other related products and services. For instance, in a new offering geared to start-up companies (of which there are many in the Salt Lake City region), the Lab offers the online app (which provides basic corporate formation and governance documentation), 12 hours a year of legal advice from a Parsons Behle & Latimer attorney, and a free license to use Carta software in order to manage the company's cap table. (The Carta license is free until the company has 25 or more shareholders, or has raised $500,000 in capital). The entire bundle of software and services is available for $199 plus issuance of a warrant for 1.5% of the company's equity – clearly positioned to be an attractive offer to cash-starved, early stage start-ups.
The Lab itself is still in the early stages particularly in the effort to sign up other law firms to join the platform. According to Rivest, 22 other firms are currently in various stages of discusions about providing some of their lawyers with access to the apps and making their apps available to their clients. Rivest has been surprised by the level of interest from firms of all sizes, with the many from the ranks of the AmLaw 200. But the sweet-spot for a platform such as this would logically seem to be mid-sized and regional firms, which are looking for a way to expand their reach and service offerings, by leveraging a library of apps, in some cases developed by experts in other firms, that they can resell (and bundle with their own services) to their client base.
What is most interesting about Parsons Behle Lab is that they exemplify the sort of tech company for which strategy is far more innovative and important than technology itself. Not that there is anything wrong with their technology, but Joe Rivest himself readily admits that the technology behind the apps they have developed so far, is not ground breaking, compared, for example, to the document assembly capability of a product like PCDOCS or HotDocs. Instead, what makes the Lab's platform utterly unique is the way it is changing the existing dynamics of the marketplace, creating new entry points of business development and allowing lawyers and law firms to reinvent the way they work with clients and other law firms. Compared to the way other law firms have approached similar tech development efforts, this is really an entirely new business model, one laden with enormous possibilities for all those who choose to get involved.
Take a look for yourself. Click here to learn more about Parsons Behle Lab.