Posted on November 10, 2020
What If the attorneys from your firm are working feverishly at home to finalize a brief for filing in the morning -- and suddenly your firm's document management system or Exchange server crashes? When you get that panicked call from a partner at midnight, does your tech staff have a plan and the right resources in place to support your firm's business critical applications?
In the technology field, it's important to bear in mind Murphy's Law – if something can go wrong in a given situation, it eventually will. And for those of us in the legal tech world, there's a corollary to Murphy's Law, which is – things tend to go wrong at the absolutely worst time, when a brief needs to be filed or a deal is on the verge of closing.
With staff working from home and business critical applications running both on prem and in the cloud, the demands on your IT team and the need for rapid response capability have never been greater. Most firms are running more business-critical applications than ever before, while the operating environment continues to grow increasingly complicated.
Escalation support is one of the essential functions that law firms can and should consider outsourcing to a third-party technology provider. This is true for any size firm. It's simply not possible to have all the expertise you need in-house. The operating environment for law firms is so unique, a firm needs escalation support that's both broad and deep, capable of troubleshooting each business-critical app, without jeopardizing the interoperation of all the moving parts. Don't wait until your phone rings at midnight to make sure you have the right escalation support solution in place.
**********
Click here to learn more about how Kraft Kennedy's escalation support services can be tailored to meet the needs of law firms of all sizes.
---
Posted on October 15, 2020
Patching servers is a time-consuming and tedious task that many firms have been putting off due to resource constraints. It is one of those issues easy to overlook, but critical to address due to the alarming increase of high profile Cyberattacks.
---
Posted on September 15, 2020
What if you're working from home and it's time to replace your aging laptop and smart phone. Now that you can't just drop off your old machines in the IT Support office to be 'wiped' clear of client sensitive data, is there some other secure way to dispose of your old devices?
---
Posted on August 31, 2020
Have you ever been in an online meeting where you wanted to have a side conversation with some, but not all, of the meeting participants? Will the experience of meeting in the virtual world ever come close to enabling the back and forth and sidebar exchanges that are a vital part of in person negotiations in your law firm's conference center?
---
Posted on August 12, 2020
At this point it's only natural to wonder what will go wrong next. Hurricane season is here and a majority of us are still working from home, in varying states of lockdown. Ten days ago, tropical storm Isaiah swept up the East Coast, knocking out utility service for millions of homeowners from South Carolina to Maine. So what is your back-up plan to ensure you can stay productive working from home in the face of the next named storm?
---
Posted on July 20, 2020
Working from home means we must adapt and change our long-established routines. That can pose a major challenge for some lawyers, particularly those who depend on their legal assistants to take dictation for all correspondence and legal memos. In this week's column, we describe an easy way to dictate correspondence and documents while working at home in lockdown.
---
Posted on July 7, 2020
Over the last few months, we've all had a chance to discover there are both pros and cons to working from home. One of the major drawbacks is that all too often we end up feeling bleary eyed and unproductive because there never seems to be enough screen display available in our home office setup. Whether we're working on a laptop or with a single desktop monitor, it feels woefully inadequate compared to the desktop space we used to have back in the office.
Admittedly, many of us got spoiled with our old office setups, where we had multiple monitors, which made it easy to open multiple versions of a document for side by side review, and even then, we still had ample space to monitor email and other communication channels. Now suddenly we find it's much harder to multi-task as we're accustomed to, working with much less desktop real estate.
What if there was an easy fix to provide you with much more screen space in your home office? In fact, there is and all you need is a standard Microsoft P3Q-000 wireless display adapter which you can buy from Best Buy for around $50. This allows you to deliver your laptop or desktop display to a TV screen through an HDMI port (which will be well marked and easily found on the back of most digital televisions today). Problem solved. Once again, you're living large, or at least working comfortably off a much larger screen.
*********
This new column is produced in collaboration with the consultants from Kraft Kennedy, a firm that has been at the forefront in bringing innovation and technology solutions to the legal market for more than 30 years. Our goal is simple. We're tapping the expertise of Kraft Kennedy to provide practical suggestions and creative insights about how our readers can become more productive in their working lives. Feel free to contact us with questions if you find yourself wondering how legal tech can help improve your legal practice.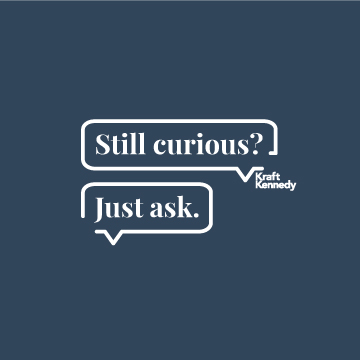 Most Recent Issue
Welcoming SurePoint Technologies as a sponsor!
A newer name for a long time legal provider, SurePoint, is a leading provider of financial and practice management software to law firms nationwide and will be joining the family of PinHawk supporters. If you're looking to join a community of nearly 50,000 members who are already "freeing lawyers of administrative burdens so they can spend far more time focusing on their clients and their practice" then SurePoint is the company to know! Be sure to reach out to
SurePoint Technologies
today!
- o/|oo|\o -
KM & COVD - by the numbers
The results of Nick Milton's COVID & KM survey are in. I have to admit I was a bit disappointed by there only being 83 responses, but it does help explain the percentages better. Overwhelmingly the same people are in charge now as before COVID while generally speaking KM programs remained the same or expanded and budgets remained the same or decreased. The answers to whether KM was easier or harder during the pandemic was intriguing. The answers were almost perfectly split (35% same, 34% harder and 31% easier). The last few questions were more diverse in their answers. Be sure to read more at
Knoco stories
:
How Covid has affected KM in organisations
- o/|oo|\o -
Game over?
I'm a huge believer in cloud computing. At my firm, we've got little of significant value left on prem. However, I think the announcement that it's"game over" may be a bit premature. Client dictates, geofencing and other issues are still major stumbling blocks. Infrastructure build outs for many vendors hasn't kept pace with adoption causing brownouts and performance issues. That will eventually work itself out. David Carns is a really smart guy (I worked with him in a prior life). I can't disagree with the bulk of his first points on the benefits of SaaS and cloud computing. I would caution readers that the cost savings argument is not always 100% true - the devil is in the details as my grandfather used to say. His third point on AI, "Lawyers came to the cloud for flexibility but will stay for AI," it a bit of a further leap. There is not a lot of consumable AI for the average firm to grab hold of and start using. I find Stephen Embry's summary, "The contest between on-prem (and intuitive, wild ass guess predictions) and cloud computing (data driven predictions and analysis) is over. Driven by discovery providers, the cloud has won," questionable. First, eDiscovery is not a good poster child for attorney adoption of technology. And the presentation of on-prem as "wild ass" and cloud as "data driven" is a bit specious. Would you like to hear some wild ass cloud stories? I have dozens. But is it truly game over? Almost. I think it's maybe down to one life and already taken quite a few hits. Read more at
TechLaw Crossroads
:
On-Prem v. The Cloud. It's Game Over
- o/|oo|\o -
The right mix
I really liked Robert Pozen and Alexandra Samuel's post on work from home. At the start of the pandemic, work from home was not a choice. Some people loved it. Some people hated it. Going forward it would seem that choice and flexibility are the key words. But to that end, they write, "But it will only give you the best of both worlds if you figure out how to combine home and office time in a way that maximizes your productivity and personal wellbeing." The self research on what you do and how that task is optimized reflects my own view of work from home. There are times when I am more efficient at home and times I am less so. This affects us all, so be sure to read more at
Harvard Business Review
:
What Mix of WFH and Office Time Is Right for You?
- o/|oo|\o -
Special BraintraceLABS Research April 15th Update!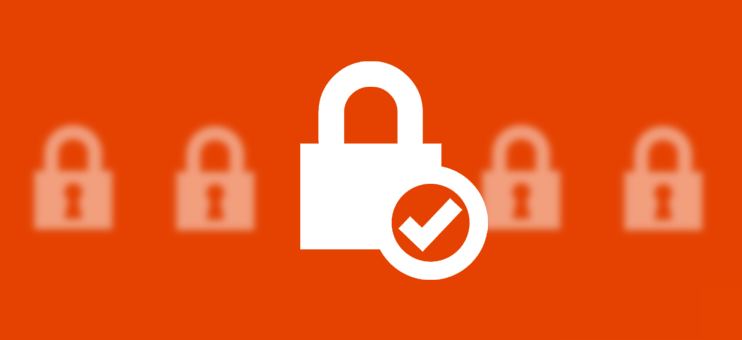 The good folks at Braintrace continue to run a special set of educational cybersecurity research updates. The newest update is all about a
massive leak consisting of over 1.3 million login names, passwords, and compromised Windows Remote Desktop servers has found its way on the black market
. This enormous leak was perpetrated by UAS, which is the largest hacker marketplace for hacked RDP credentials. Ransomware group Dharma has made a thriving business buying the RDP credentials, from $3 to $70 per account, to access their victims' networks.
If you missed any of the past updates, they have educated us about
Trickbot/Ryuk attack
,
Cobalt Strike Attacks
,
SolarWinds Orion
,
Egregor Ransomware
,
malicious Morse Code URLs
,
Ryuk ransomware
,
TA800 and NimzaLoader
,
credential stealer, CopperStealer!
,
Microsoft Background Intelligent Transfer Service
, and
the remote code execution (RCE) vulnerability inside Greyware Domain Time II
. Make sure you get the Braintrace Threat Advisory (April 29th edition)! Security is not something you can leave unattended. Reach out to Braintrace and ask about their services and request a Dragonfly demo today.
- o/|oo|\o -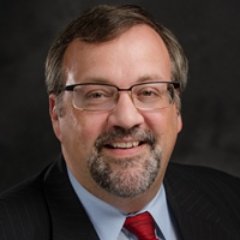 Jeffrey Brandt
, Editor
Connect with me on LinkedIn
Jeffrey Brandt
Follow me on Twitter
@jeffrey_brandt
Follow all the PinHawk highlights
@PinHawkHappens
Website:
PinHawk.com
| Blog:
PinHawkBlog.com
There are other PinHawk newsletters that your colleagues and coworkers may be interested in. Pass along the links to the daily PinHawk Legal Administrator Daily, PinHawk Librarian News Digest two weeklys, PinHawk Law Firm Marketing Brief, PinHawk Leading Law Departments and now the COVIDS-19 Daily Alert.
---
All content Copyright © 2021 PinHawk LLC. All Rights Reserved.