Posted on September 15, 2020
What if you're working from home and it's time to replace your aging laptop and smart phone. Now that you can't just drop off your old machines in the IT Support office to be 'wiped' clear of client sensitive data, is there some other secure way to dispose of your old devices?
"Electronic Waste" or "e-waste" is growing faster than any other waste stream. This presents a significant environmental challenge, with 50 million tons of e-waste produced each year, which is projected to more than double by 2050. For businesses – and particularly for lawyers working from home -- there is another major problem presented by end-of-life electronics: data security.
High-profile data thefts and losses have been all over the news in recent years. We have all seen movie scenes of folks going through dumpsters to try to find print-outs or notes which turn the entire plot around. But what about the data present on old electronics or devices that are being retired and discarded? Secure handling of the data at the end of life electronics is just as critical as your online data. It requires at least the same level of discipline, care, and safeguarding.
Just recently, New York State and its Department of Financial Services (NYDFS) levied the first cybersecurity enforcement action under its Cybersecurity Regulation, known as NYCRR 500. A lawsuit was filed against First American Title Insurance Company (Natl. Law Review Article) for a massive data breach, marking the first civil suit brought forth under the new regulation which went into effect in July of 2017.
The trend towards remote working, greatly accelerated by COVID-19, has amplified the security risk posed by end-of-life electronics because companies now have much less control regarding the means and methods for disposal of home electronics. Fortunately, we have found a cost-effective solution to the problem.
"RemoteReturn" is a new direct mail service that makes e-recycling easier than ever for you and your remote workforce while ensuring both secure and sustainable recycling practices. The name of the organization providing the service is 4THBIN. The remote employee can simply ship their e-recycling assets directly to 4THBIN for processing. All that is needed to start is either filling out the form at 4thbin.com/remotereturn or by contacting its head, Jeffrey Zink, at jeffrey@4thbin.com.
---
Posted on August 31, 2020
Have you ever been in an online meeting where you wanted to have a side conversation with some, but not all, of the meeting participants? Will the experience of meeting in the virtual world ever come close to enabling the back and forth and sidebar exchanges that are a vital part of in person negotiations in your law firm's conference center?
---
Posted on August 12, 2020
At this point it's only natural to wonder what will go wrong next. Hurricane season is here and a majority of us are still working from home, in varying states of lockdown. Ten days ago, tropical storm Isaiah swept up the East Coast, knocking out utility service for millions of homeowners from South Carolina to Maine. So what is your back-up plan to ensure you can stay productive working from home in the face of the next named storm?
---
Posted on July 20, 2020
Working from home means we must adapt and change our long-established routines. That can pose a major challenge for some lawyers, particularly those who depend on their legal assistants to take dictation for all correspondence and legal memos. In this week's column, we describe an easy way to dictate correspondence and documents while working at home in lockdown.
---
Posted on July 7, 2020
Over the last few months, we've all had a chance to discover there are both pros and cons to working from home. One of the major drawbacks is that all too often we end up feeling bleary eyed and unproductive because there never seems to be enough screen display available in our home office setup. Whether we're working on a laptop or with a single desktop monitor, it feels woefully inadequate compared to the desktop space we used to have back in the office.
Admittedly, many of us got spoiled with our old office setups, where we had multiple monitors, which made it easy to open multiple versions of a document for side by side review, and even then, we still had ample space to monitor email and other communication channels. Now suddenly we find it's much harder to multi-task as we're accustomed to, working with much less desktop real estate.
What if there was an easy fix to provide you with much more screen space in your home office? In fact, there is and all you need is a standard Microsoft P3Q-000 wireless display adapter which you can buy from Best Buy for around $50. This allows you to deliver your laptop or desktop display to a TV screen through an HDMI port (which will be well marked and easily found on the back of most digital televisions today). Problem solved. Once again, you're living large, or at least working comfortably off a much larger screen.
*********
This new column is produced in collaboration with the consultants from Kraft Kennedy, a firm that has been at the forefront in bringing innovation and technology solutions to the legal market for more than 30 years. Our goal is simple. We're tapping the expertise of Kraft Kennedy to provide practical suggestions and creative insights about how our readers can become more productive in their working lives. Feel free to contact us with questions if you find yourself wondering how legal tech can help improve your legal practice.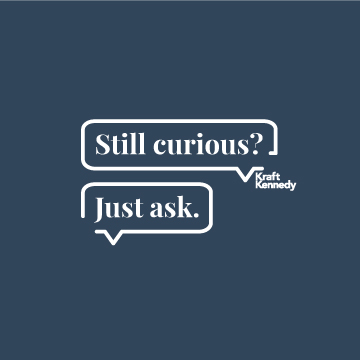 Most Recent Issue
Pricing and Profitability Survey 2020
Some surveys drone on and on. Not this one. And this survey may give you a drone! BigHand is working in conjunction with TVPI and ALPMA to conduct a global industry survey around legal pricing and profitability trends. Participation will get you a copy of the survey's resulting whitepaper as well as register you in a drawing to win a Holy Stone HS720 Drone! Take a few minutes out to participate in the survey
here!
- o/|oo|\o -
WeDiscovery
My early days in the world of litigation support providing me with all manner of insight and interesting stories. WeChat strikes me as interesting in many of the same ways. If you aren't familiar with WeChat, it "is the most widely used communication and social media platform in China." It has one billion active users and accounts for over one-third of all mobile data traffic in China. Sandeep Jadav describes the challenges of getting information from WeChat. If you have clients who do business in China, you need to read more at
Legaltech news
:
WeChat E-discovery: Avoiding Pitfalls with a Critical Resource
- o/|oo|\o -
Very real indeed
When I talk to many people about cyber security, they dismiss it all as "1s and 0s," having little impact in the real work. Sadly it does indeed, have real-world consequences. In Germany, "A person in a life-threatening condition passed away after being forced to go to a more distant hospital due to a ransomware attack." For this unfortunately soul, there was no extra life. If you know anyone who thinks it's all just about "1s and 0s," have them read more at
BLEEPINGCOMPUTER
:
Ransomware attack at German hospital leads to death of patient
- o/|oo|\o -
Cursed with too much knowledge
It is fair to say that many folks in IT feel that more is better. With the DMS, we can collect every document every created. With the CRM, we can collect every contact every used. And so when they turn their attention on KM, more is better right? Consider these words from Nick Milton, "There are many cases where too much knowledge is counter-productive, especially where this knowledge is poor quality." Be sure to read more at
Knoco stories
:
Reasons why you should not incentivise knowledge publishing
- o/|oo|\o -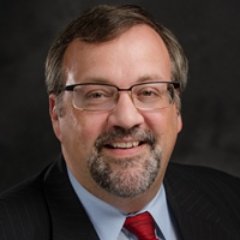 Jeffrey Brandt
, Editor
Connect with me on LinkedIn
Jeffrey Brandt
Follow me on Twitter
@jeffrey_brandt
Follow all the PinHawk highlights
@PinHawkHappens
Website:
PinHawk.com
| Blog:
PinHawkBlog.com
Affiliations:
Founding Circle, Association of Legal Technologists (ALT)
Advisory Board Member, Lexpo'19
Chair, The 2020 Legal AI Forum
Judge, Litera 2020 Changing Lawyer Awards
There are other PinHawk newsletters that your colleagues and coworkers may be interested in. Pass along the links to the daily PinHawk Legal Administrator Daily, PinHawk Librarian News Digest two weeklys, PinHawk Law Firm Marketing Brief, PinHawk Leading Law Departments and now the COVIDS-19 Daily Alert.
---
All content Copyright © 2020 PinHawk LLC. All Rights Reserved.